this is Malisa.  my best friend, other half, my equal.  she is the most beautiful light in my life, in every way.  i want to share some moving words she amazed me with...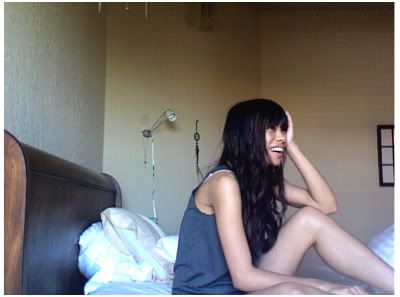 she was feeling down at work, and her co-worker said to her:
"when you're feeling depressed and sad, it's as if your whole world is going through a storm.  but the beautiful part about life is learning how to dance in the rain."
and today she texted me:
"BECAUSE YOU ARE ALIVE, EVERYTHING IS POSSIBLE."