other than Lucy Liu, you dont see many asian faces around in Hollywood. Leo Nam is my hope for that! even though all his roles in big american films are quite small, he's at least stepping it up for us asians in the film industry, and i love it!
apart from his main work in indie asian-american films, he's made some nice appearances in bigger blockbuster movies: He's just not that into you, Sisterhood of the traveling pants, The perfect score, Fast & furious: Tokyo drift, etc.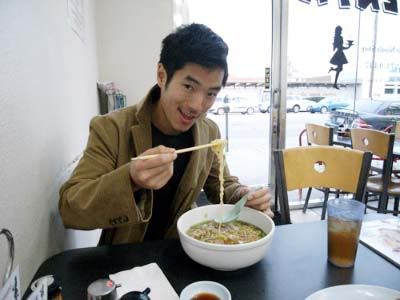 but reading about him in the current issue of 'Giant Robot', what really amazes me is his nationality and ethnic background.
-Korean ethnicity
-born in Argentina, Buenos Aires
-is now American actor
-but raised in Australia, so he has an Aussie accent!!


good job Nam! make us proud! (hahah)