how amazing are these kids!?
why is it that they can present themselves so much better than most people i see walking around? haha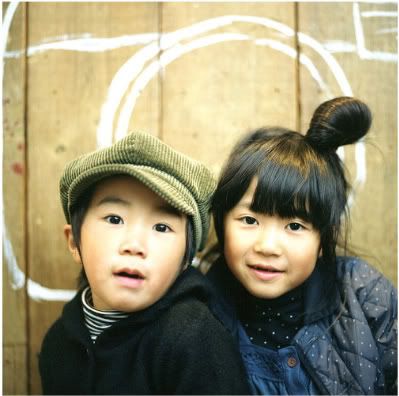 photo by Hitoshi
as i was taking a shower this morning, i was thinking about if i would ever get a chance to interview a famous person and what kind of questions i would ask him/her. so i thought it would be fun to ask really silly and childish questions that make them think of their innocence.
well, it would be fun to just ask these questions to anyone in general, so here's a little fun questionaire you guys are more than welcome to answer :-)
1. what is your favourite cartoon to watch (right now)?
2. what kind of imaginary games would you act out with your friends/siblings (as a child)?
3. what kind of sweets do you like?
4. what did you want to be when you grew up?
5. if your parents had one word to describe you, what would it be?
6. can you whistle?
7. what was the name of the 1st pet you had, what animal was it?
8. who was the last person you had lunch with?
9. what are you terrified of?
10. when is your birthday?
even though we're all adults now, your 'childish thought' would be a horrible thing to lose.