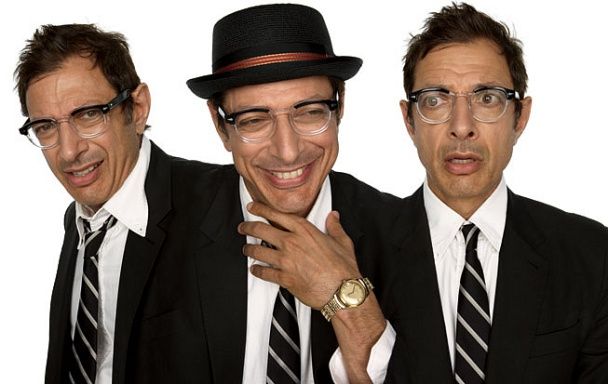 Jeff Goldblum
left: you're the surly 14 year old son of a single mother, steeling yourself as she awkwardly, haltingly begins a belated and unnecessary "birds and bees" talk.
center: you're at your daughters college graduation, and the pretty classmate of hers that you've been secretly ogling has just said, "Mr. Lefkowitz, you can't be 58 - you're too cool!"
right: you're the valedictorian of your high-school class, having just been introduced to give the speech of your life - and your mind has gone completely blank.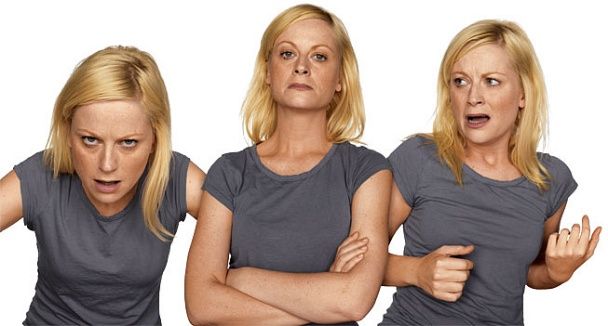 Amy Poehler
left: you are sneaking a peek, in the middle of the night, at your sweet new boyfriends computer... and discovering emails to and from his three current "other" girlfriends.
center: you are a Park Avenue matron, paying your husband a surprise visit at his office and discovering him on the couch in flagrante delicto with his secretary.
right: you are a disoriented homeless woman being arrested for loitering.
Jason Schwartzman
left: you're Adam, a five year old boy sneaking your pet rat into your seven year old sister's underwear drawer.
center: you're Lacey, the seven year old sister, having just opened the drawer.
right: you're Adam, hiding in Lacey's closet as she screams, "Adaaaam!"
i first saw these in Vanity Fair magazine and immediately fell in love with them! this is the brilliant work of
Howard Schatz
where he basically photographs various actors as they recreate these random and hilarious scenarios. he made this into a 264 page book which i just bought on Amazon for $8. you can see more
here
,
here
, and
here
!
ps: i want to THANK YOU guys for the awesome suggestions in my last post!!! there were so many new bloggers that i haven't seen before, also contribute! you guys came up with some great names that i am so excited to share with my friend! and a lot of you coincidentally suggested the name "Hanako" which was my friends first idea, and also the name "Naomi" which is actually the name of my friend having the baby!! hahah :-D
feel free to keep the suggestions coming!!!