the other day i had a dentist appointment, and while i was talking with my hygienist, she told me about
Holi Week
in India. the festival of colours!! where everyone has a grand old time throwing paint at each other to celebrate a spiritual triumph of good over evil.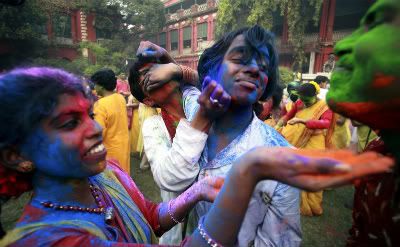 this just makes me so happy that humans can do such great things with, and for each other still. such a great reminder that the world celebrates with positive action in their own cultural uniqueness.
why can't everyone have this much fun?!